TOYOTA GAZOO RACING FESTIVAL /
WEEKEND-LONG CARNIVAL
TGR Racing Festival is a weekend-long carnival that takes place across Malaysia. The festival is an ideal platform to elevate the sporty & youthful image of the Toyota Vios in support of our tag line "All About The Drive".

VIOS CHALLENGE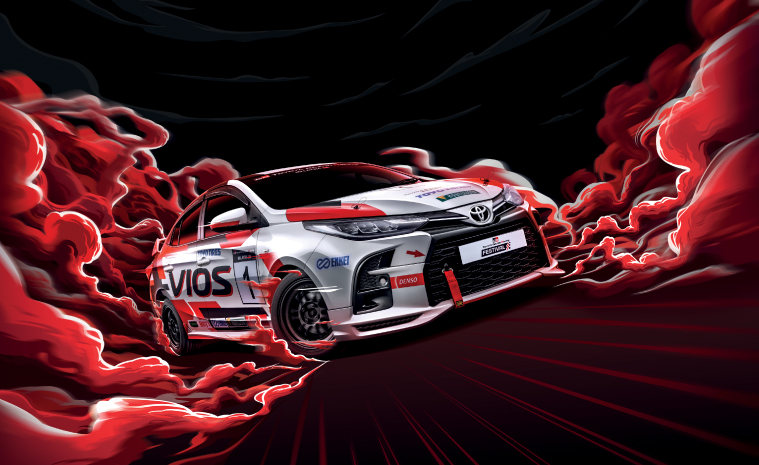 TOYOTA GAZOO RACING /
FEATURING 40 IDENTICAL DYNAMIC AND SPORTY TOYOTA VIOS RACING CARS
Vios Challenge is a one-make race featuring 40 identical dynamic and sporty Toyota Vios racing cars. There will be 3 races that make up this season's Vios Challenge and it will be feature event at the TOYOTA GAZOO Racing (TGR) Racing Festival events.
read more
Winners will take home a trophy and other prizes, which will be announced before the race season begins.
read less


PARTNERS & SPONSORS